Heathrow Airport's role as the import hub for 40% by value of the UK's pharmaceutical imports has vividly illustrated aviation's key role in providing a lifeline for the country, according to the Fund Manager for AIPUT, the UK's only specialist airport-focused industrial.
Nick Smith, who leads the team at Aberdeen Standard Investments' Airport Industrial Property Unit Trust, said that 90% of tenants at its warehouses in and around Heathrow had remained open for business throughout the crisis and 30% of properties had been completely full.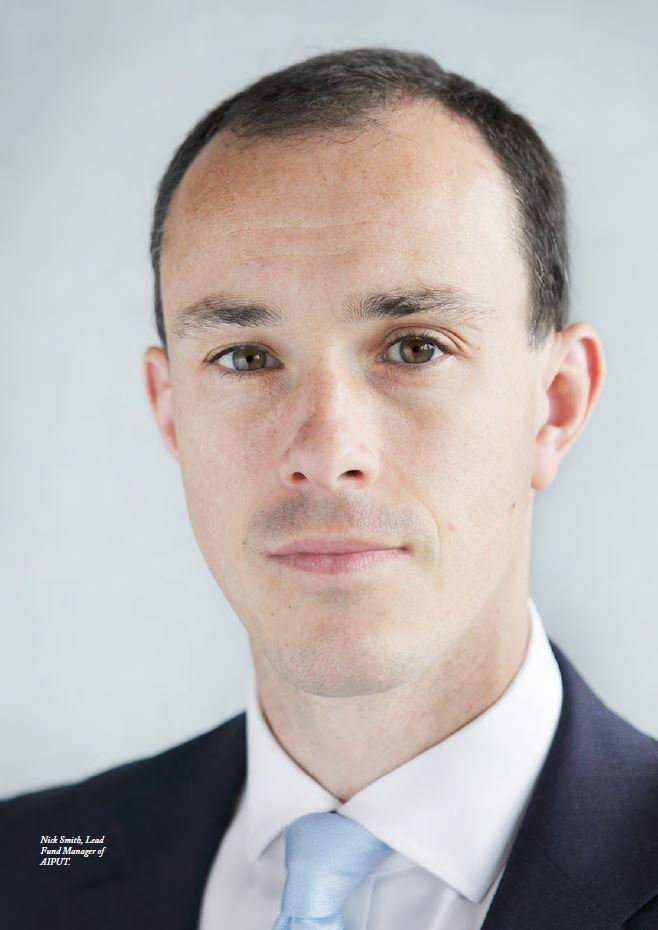 After the initial shock Heathrow had been repurposed, with airlines adapting passenger aircraft for cargo use. Cargo-only flights had increased by 300% compared to last year. Many of AIPUT's customers had adapted the use of their warehouses. "Pain has developed innovation" said Smith.
AIPUT customer and commercial partner, Kuehne+Nagel (whose leading customer is GlaxoSmithKline), has just signed a lease extension to 2030 for its Heathrow South Cargo Centre warehouse, underlining the site's pivotal role as a key facility for the movement and storage of pharmaceuticals and medical products.
Smith said Kuehne+Nagel had "responded magnificently in ramping up their business operations to help support the nation's health in the most challenging circumstances". He said the new agreement "secures the future of this nationally important air freight facility for years to come, making a major contribution towards ensuring that the UK's vital access to global healthcare supplies is maintained".
AIPUT's position as one of the leading landlords at Heathrow was reinforced in March when the fund secured a unanimous vote by the London Borough of Hounslow's Planning Committee in favour of planning permission for a new 115,000 sq ft air cargo warehouse at dnata City East. The new facility will be operated by dnata in conjunction with the existing 250,000 sq ft warehouse. Together the two buildings, which will account for 10% of Heathrow's air freight capability, will handle all of Virgin Atlantic Cargo and Delta Cargo's air freight passing through the airport, doubling their capacity.
The new warehouse building, which should be open for business in a matter of months, will incorporate the latest carbon reduction techniques into its construction and operations, in line with AIPUT's Carbon Strategy (requiring the fund to achieve carbon neutrality by 2025). Using recycled and low carbon materials wherever possible, it will include solar PV panels, air-source heat pumps and electric vehicle charging as well as underground cables for battery storage.
Smith said the new building would strengthen dnata City East's status as the largest off-airport cargo handling operation at Heathrow. It would also "set the benchmark" for cleaner, more resilient and efficient warehouses and was a good example of AIPUT's commitment, as a responsible stakeholder, to play its part in reducing the carbon footprint in and around UK airports.
In addition to its significant Heathrow portfolio, AIPUT also has assets at Gatwick and Stansted airports. The total value of its property portfolio has grown from £140 million, when it was acquired in 2000 from the then British Airports Authority, to close to £700 million today. While AIPUT's focus to date has been on London, the world's largest metropolitan aviation market, it would also look for new opportunities at major regional airports like Manchester, East Midlands and Edinburgh to grow its cargo warehouse product range and network.
Looking at prospects for the restart and recovery of UK aviation, Smith said it was "going to be a slow recovery for most airports", but he was confident that "the aviation industry will continue to be the lifeblood of UK PLC" because of the speed, security and predictability that it could provide to an island nation dependent on global trade. He urged the Government to help by working to secure an agreement this year on future trading relations with the European Union and said he was optimistic that "common sense will prevail".
Originally published in the Airport Operators Association's official magazine, 'The Airport Operator', Summer 2020 issue.